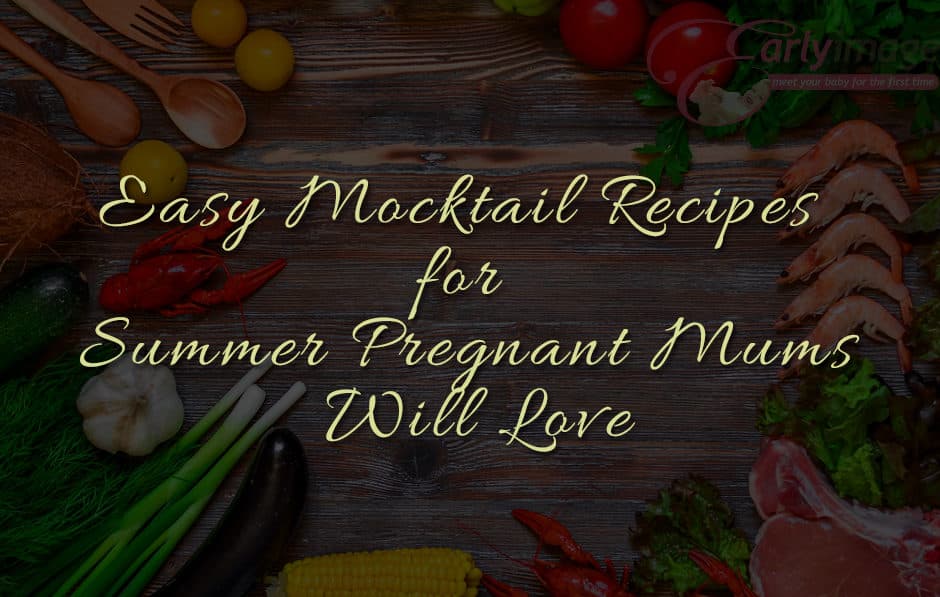 Feb 01, 2020 | David Portnoy | Pregnancy
You're expecting and excited about it. Yes, but you absolutely miss having a margarita as you lounge by the pool on your last staycation. Think you can't do this anymore? Think again. There are many ways you can still enjoy that mojito even with a pregnant belly.
Check These Mocktail Recipes You can Make for Yourself.
1. Mama Sunrise
Want the view of the dawn right at your fingertips? Just grab 2 dashes of grenadine, orange or mango juice (whichever strikes your fancy) and crushed ice and you're ready for the next step. Half fill your highball glass with crushed ice, add the orange or mango juice, then the grenadine. The grenadine will gradually sink to the bottom mixing with the juice to create the beautiful sunrise effect.
2. Fruity Sangria
Want something more fancy for your pregnancy mocktail? You may want to try the fruity sangria. You'll just need a litre of pomegranate, 1 cup of mango, 1 sliced orange, and 1 sliced pear. Next, mix the ingredients together in a jug with the fruit slices. Then either chill and serve in a lowball glass or immediately serve with ice.
3. Moscow Mule
Nope, you can't have vodka, but you can still have some Russian mocktails. The moscow mule is easy to prepare, but hard to forget. Here's the recipe. ½ cup of club soda, ¼ cup of ginger ale, and 3 tbsp of fresh lime juice. Mix all these in a cool mug with crushed ice and garnish with a lemon wedge. Then, sit by the pool, while sipping your pregnant summer away.
4. Pink Pomegranate Sparkler
Itching to take the champagne flutes out? Why not? This sparkler lets you enjoy your flutes, but without the alcohol. Just get ¾ cup of pink sparkling lemonade, a splash pomegranate juice, and 1tbsp of pomegranate seeds. Pour the seeds into a flute, add the lemonade and juice, and voila! Your baby-safe champagne is ready to enjoy.
5. Safe Sex on the Beach
Who said you can't have it while you're expecting? Of course, you can and here's how. Get ½ cup of sparkling water, ¼ cup of cranberry juice, ¼ cup of grapefruit juice, and ¼ cup of peach nectar. Mix all of them together, and enjoy.
So, when they say you can't have alcohol while you're pregnant, they didn't mean you have to give up your usual summer drinks. Just get into mocktail recipes to keep both mum and bub happy.